Maui's white sand beaches are so beautiful that it will be wrong to watch them in pictures alone. But Maui has much more to offer than world class beaches. Let's check out what Maui offers apart from beaches and what activities you can do to make your dream vacation a reality.
If you live to explore, then you have to try these activities that happen on Maui, otherwise, your trip will seriously become a "not-so-happening" one. Located at the central Pacific, Maui is an island that has beautiful beaches and mountains. If you love to visit islands, then add Maui on your list today!
If you are planning to spend your vacation on Maui and you have planned to spend most of your time at the beach, then you need to re-plan your trip. Reason? Because, apart from sitting at the beach side, there are a lot of adventurous things that you can do in Maui – Hawaii Islands.
Top 5 Activities to do in Maui – Hawaii Islands.
Scuba Diving
Scuba diving is instead a dream for many. You get to see the world of aquatic animals and also realize how beautiful it is. You can also do wall diving, shore diving as well as beginner diving. But, yes, when you are doing all these activities do not forget to bring your camera with you else you will miss capturing the beautiful underwater sceneries of the Pacific Ocean.
Bike Haleakala
Riding a bike on an island that is covered by mountains and beaches is an experience people crave for. Take a bike ride towards the volcanoes of Maui, capture the beautiful views of landscapes in Haleakala. Many companies offer bike ride tours, you can choose the package that suits your needs. For example, take in a sunrise package, or sunset package in which you get the ride while enjoying these beautiful experiences.
Island Art Party
You might have done many parties at the beach side, but have you ever thought of attending an Island Art Party? You will move your hands while creating art at the beach, you will enjoy the cool breeze that will pass by, you will listen to the sound of waves, kids playing and many more such wonderful things that add spice to life.
Ziplining
Ziplining is one of the most adventurous activities one can do on Maui. The Ziplining tour on Maui is one of the most happening Ziplining in the world and people from all over the world experience Ziplining whenever they visit Maui. Also, it is one of the craziest zip lines that let people zip line between mountains from a certain height. Some of the companies which provides ziplines are Piiholo Ziplines, Skyline Ziplines and Maui Zipline.
Waterfall Rappelling
Waterfall Rappelling is one of the scariest activities to do in Maui, Hawaii. You might have tried mountain rappelling, but waterfall rappelling is more adventurous as it allows you to rappel down between waterfalls. Whenever you do waterfall rappelling, make sure you have kept all safety measures with you.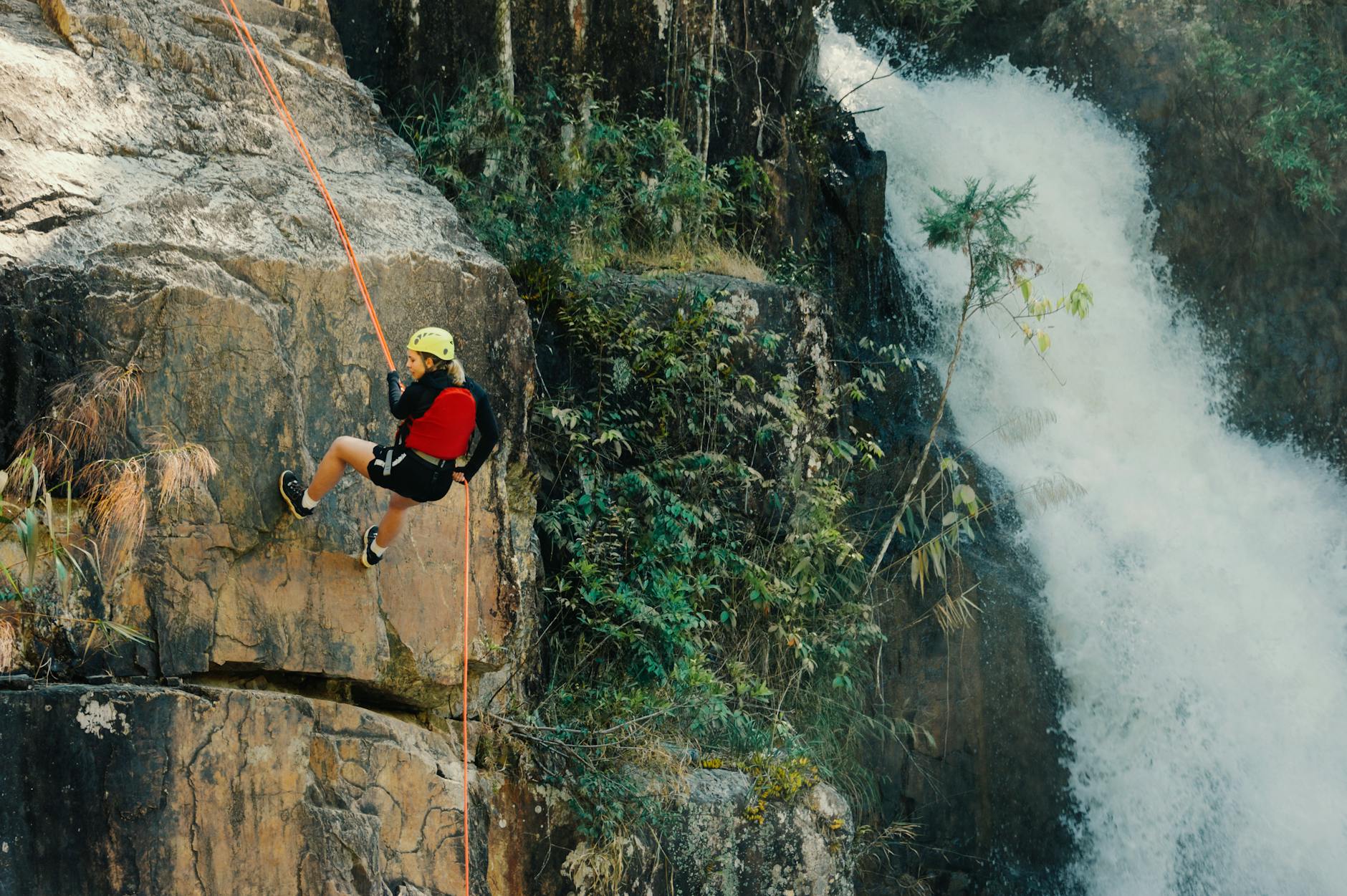 Wrapping Up!
So, folks! What are you waiting for? Pack your bags, book your tickets to Maui and do all these activities to make some days of your life happening and exciting. it will lead to a memorable experience which you will always cherish in your life.
What happens is, all of us get so busy in our corporate life that we forget to do the main thing which is enjoyment. So, when you are going on a vacation, make sure you are exploring everything that you have never done before. Life is one and it is our right to live it to the fullest otherwise you will regret it later.
If you found these activities interesting, do share the information with your buddies and loved ones and let them know what they are missing. Every other place has their own essence and it would be wrong if we compare one place with other.
FINAL VERDICT
If you're looking for the perfect get-away for your next vacation, choose this island. You won't be disappointed.
TropicalBound offers a range of beautiful, clean, and affordable vacation rentals and we can also assist with booking activities that are just right for you. Contact us here for your custom quote.